Tawanda McIntosh dreamed of owning a home since moving to Las Vegas in 2005. For years, she imagined moving to a better neighborhood, being able to get a dog, and creating a warm, inviting space for her teenage daughters Sydney and Janae and herself. It was during the pandemic in 2020 that the single mother decided to get serious about making her dream a reality.
Tawanda understood her first step had to be addressing her credit so that she could qualify for a mortgage. She got to work paying off bills and reining in her spending. By November, she felt she was close and contacted her lender for a credit check. She was on pins and needles waiting for the call back. "I was so nervous," Tawanda explains. "When she told me I had a score of 660, I was so excited I screamed."
Related: Ways to Humanely Raise Your Credit Score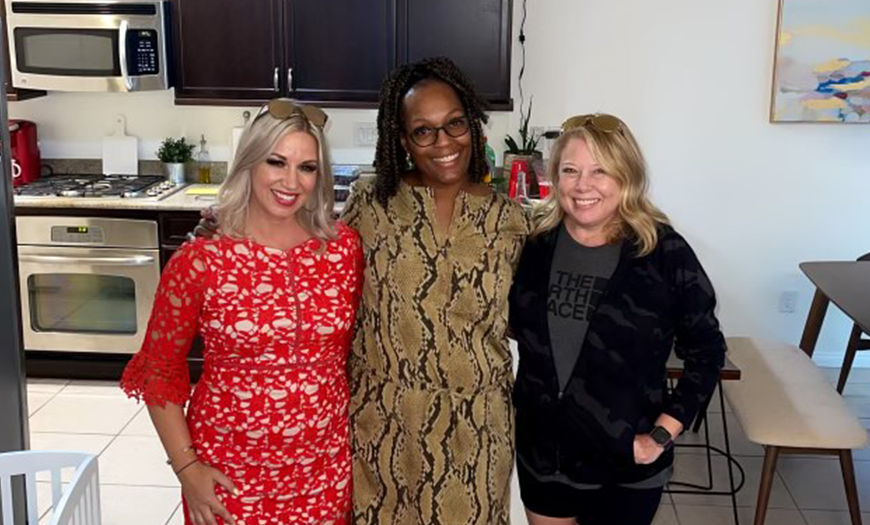 Tawanda's lender, Alysae Joyce at Supreme Lending, introduced her to the Home Is Possible (HIP) program, a forgivable down payment assistance program. "I had no idea there was help like this to buy a home," says Tawanda. "It was so comforting to have that support from my community."
Once she was pre-approved by her lender, Tawanda went through the HIP homebuyer online education process, CreditSmart. She found the education process valuable and appreciated the step-by-step explanations from both her lender and her real estate agent, Katy Larrabee with Coldwell Banker. Then the fun part — she got to work shopping for a home.
Related: Homebuyer Confidential: One Couple's Search For A Home
Tawanda closely monitored the neighborhood near her daughters' high school, visiting it at all times of day and waiting for a home to come on the market. Eventually, she found a home she liked, took a tour, made an offer, and waited for her agent to call. 
"I was at work when Katy called to tell me they accepted my offer," Tawanda recalls. "I excused myself from my Zoom call and broke down crying, I was so happy."
On Christmas Eve 2020, Tawanda got the keys to her new home, in large part thanks to the Home Is Possible program. The down payment assistant funds enabled her to buy a home much sooner than she otherwise would have been able to. And she found the entire homebuying process smooth and stress free. "Everything was a blessing," she says. "I expected there would be red tape, there was none. It was so easy, really an amazing experience. I am so grateful."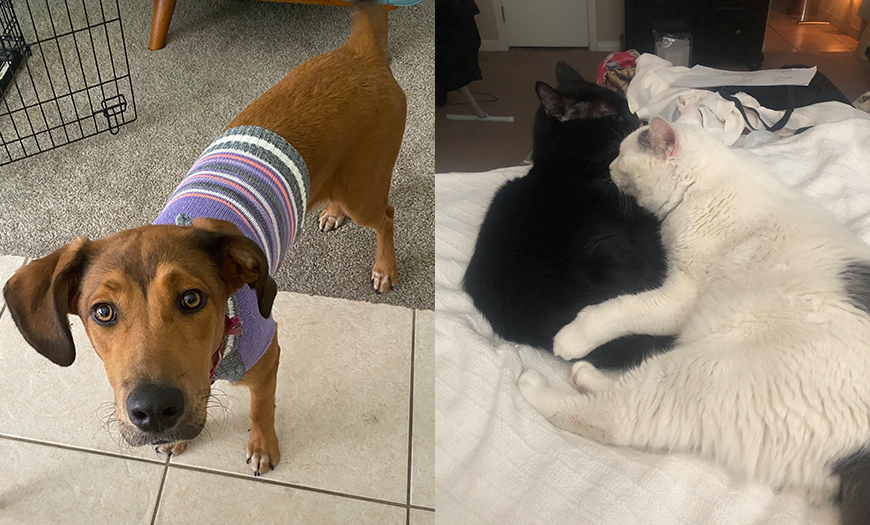 Fifteen years after moving to Las Vegas, Tawanda McIntosh finally became a proud homeowner. She and her daughters moved into their new home with their two cats (Angelo and Prince Pepper, pictured here), and two months later adopted a rescue cattle dog named Reagan, followed by a Chihuahua rat terrier named Minzi. With three women and four animals, their home is full — full of energy, noise, drama, occasional chaos, but always love – which is exactly the home Tawanda always dreamed of.
Take a tour of Tawanda's home