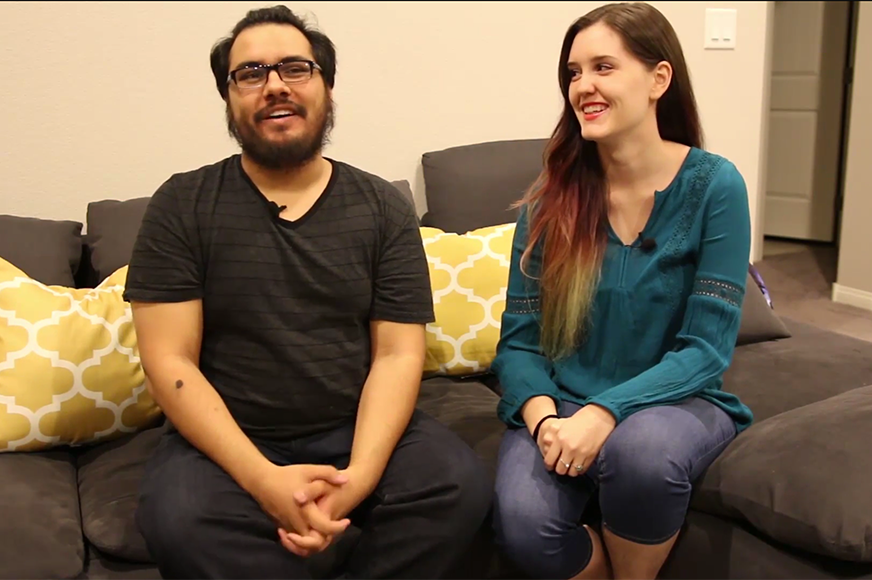 We love helping homebuyers morph into homeowners. Consequently, we talk about our homebuyer programs with great zeal. (And yes, frequency.)
Today, we're mixing things up by sharing testimonials from the very people who have used our Home Is Possible programs and are singing their praises. Consider this our greatest hits album, vol. 1. (Don't forget to check out our "music video" below as well.)
Home Is Possible Kudos
Cassie S.
"It was time to buy a house instead of rent, so I applied to the Home Is Possible program. I got approved and I received about $5,000. It was honestly simple and straightforward. I already had money saved up for a down payment so I used the money for closing costs. The house has a few quirks, but it's exactly what I was looking for. I had money left over to fix things in my house right off the bat, which is nice."
Courtney S.
"We didn't have a lot of money but we had been working on saving up and building our credit. Then, we found a house we liked that was about to go into foreclosure. From the first time our lender mentioned Home Is Possible until we closed on the house, it was only three weeks. We got over $7,000 from the program. We wouldn't have been able to purchase when we did without the program, plain and simple. What a relief."
Mortgage Credit Certificate Kudos
Gillian L.
"I am very skeptical by nature, so when my lender told me about the program, I checked it out and found out that was legitimate. I'll get a $2,000 tax credit every year for the duration of the loan."
Home Is Possible For Heroes Kudos
Leo M., Army National Guard Veteran
"I was working with my REALTOR® when, out the blue, she asked if I was a veteran. Then she told me about the Home Is Possible For Heroes program. It was seamless because the professionals knew what had to be done. And it was great because I got a low interest rate, and the program honors veterans."
Jacqueline G., Air Force Veteran
"I was renting and didn't think I could qualify to buy a house I would want to live in. Because the Home Is Possible For Heroes interest rate was ridiculously low, I was able to buy more home. My REALTOR® and lender pretty much took care of everything. Psychologically, it's nice to know people have your back with a program like this. As a single mom, I couldn't have bought a home without it."
Ready To Buy A Home Of Your Own?
These true stories give some compelling reasons to seriously consider buying a home with Home Is Possible. Are you the next person to take advantage of our homebuyer programs (and share your story!)? Start by finding a HIP-qualified lender.
In our next blog, we'll take an in-depth look at our Mortgage Credit Certificate program, which gives homeowners a tax credit of about $2,000 every year for the life of the loan. Given that it's tax season, we're pretty sure tax credits are top-of-mind. We're here to help.