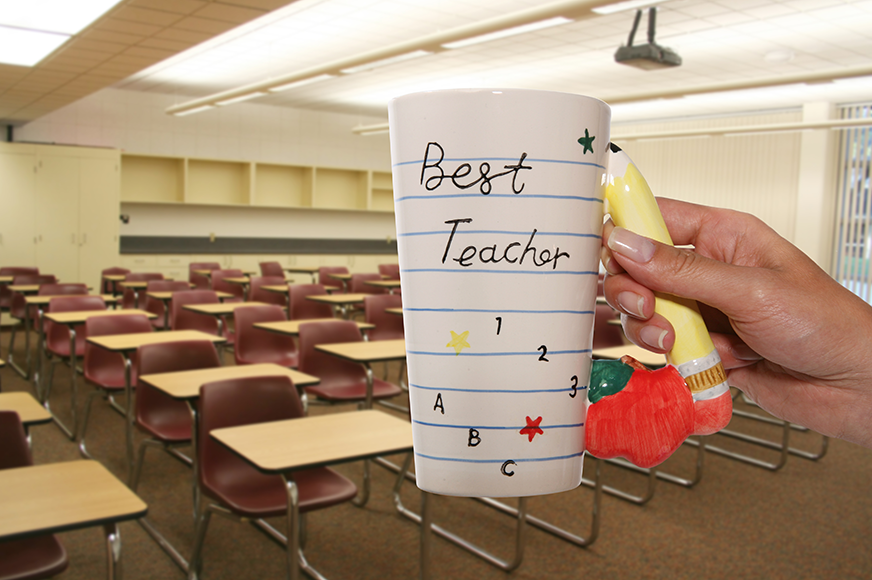 National Teacher Appreciation Week is upon us. If you're scrambling to deliver an original, heartfelt gift for the amazing teachers in your child's life (or want to thank a teacher who's made a profound impact on your life), check out Pinterest. There's a plethora of good, crafty, appreciation-filled ideas there for sure—but perhaps not $10,000-good. That's where we come in.
The Nevada Housing Division is proud to offer the ultimate teacher gift: Home Is Possible For Teachers. This limited-time homebuyer program will give 300 of Nevada's licensed full-time K-12 teachers extra credit in the form of $10,000 toward the purchase of a home. (Keep reading for more details about the program.)
Admittedly, there's one flaw with the program: You can't gift Home Is Possible For Teachers to your favorite educator. They have to give themselves the gift. However, with $10,000 up for grabs, we're pretty sure teachers will appreciate learning about HIP For Teachers from you. Ahhhhh, the student becomes the teacher, if only for a moment.
Today's Lesson On HIP For Teachers
We're rewarding Nevada's teachers for choosing to work in the Silver State and helping make our future bright. So here's what teachers need to know about our HIP For Teachers homebuyer program:
Key Benefits:
 $10,000
 Usable for down payment and closing costs
 Forgivable after five years (must stay in home)
 Below-market fixed interest rate 30-year loan
 Statewide program
 No first-time homebuyer requirement
 Can be combined with the Mortgage Credit Certificate (MCC) program with program fees discounted
Program Requirements:
 Must be a licensed full-time K-12 public school teacher in Nevada
 Qualifying income below $98,500
 Home price below $400,000
 Minimum credit score of 660
 Government insured loans only (no conventional loans)
 Teacher must live in home as primary residence
 Must meet standard underwriting requirements
 One-time fee of $755 on first mortgage
 Funding amount available for 300 teachers, provided on a first come, first served basis
To get started, all teachers need to do is find a HIP-qualified lender. No guessing needed.
Classy Gift-Giving
Know a teacher who would appreciate $10,000 for a new house? We thought so. Feel free to add a note about Home Is Possible For Teachers to your coffee mug, flowers, box o' candy or other teacher appreciation gifts. Now that's class!