This was a very important Flag Day, as we celebrated it with a special presentation to the 1000th veteran we served through the Home Is Possible For Heroes program, which was created in 2014 as part of Governor Brian Sandoval's mission to make Nevada one of the country's most veteran-friendly states.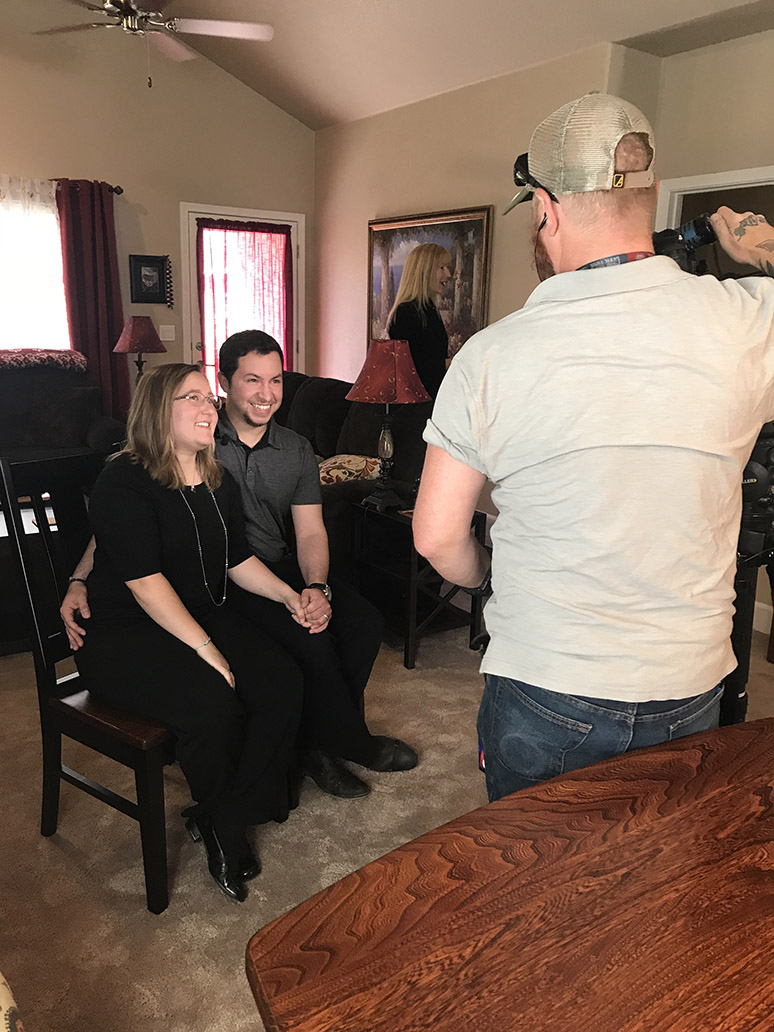 Governor Sandoval joined former NHD Administrator CJ Manthe to present a commemorative print of the governor's mansion as well as a distinctive metal American flag wall hanging displaying the U.S. Navy emblem to Alexandra and Raymond Rosado, both veterans of the United States Navy. They were also joined by Alexandra's family and their homeowner association. Journalists from KOH, KUNR, KOLO and KTVN news outlets also came out to interview the Rosados and Governor Sandoval. 
Raymond and Alexandra met through a mutual friend while serving in the Navy, and they were married in 2013. After being discharged in 2016 (Raymond) and 2017 (Alexandra), they decided to move to northern Nevada to be closer to Alexandra's family. Raymond currently works as an X-ray technician for Renown Health Urgent Care in Fernley and Alexandra is in school studying to be a radiology tech.
While staying with Alexandra's mother, they discovered the house behind them was coming up for sale. While they were interested, they knew it would be tough to be able to purchase in northern Nevada's current real estate market. A fortuitous trip to Costco brought them into contact with Kim Petrie, a family friend and lender with Academy Mortgage.
Petrie, who had experience working with veterans, walked the Rosados through their VA options and also introduced them to Home Is Possible For Heroes, explaining how they would be able to use the programs together. A couple of months afterward, the Rosados were living in a home of their own behind Alexandra's mother, with her grandparents and aunt all on the same block.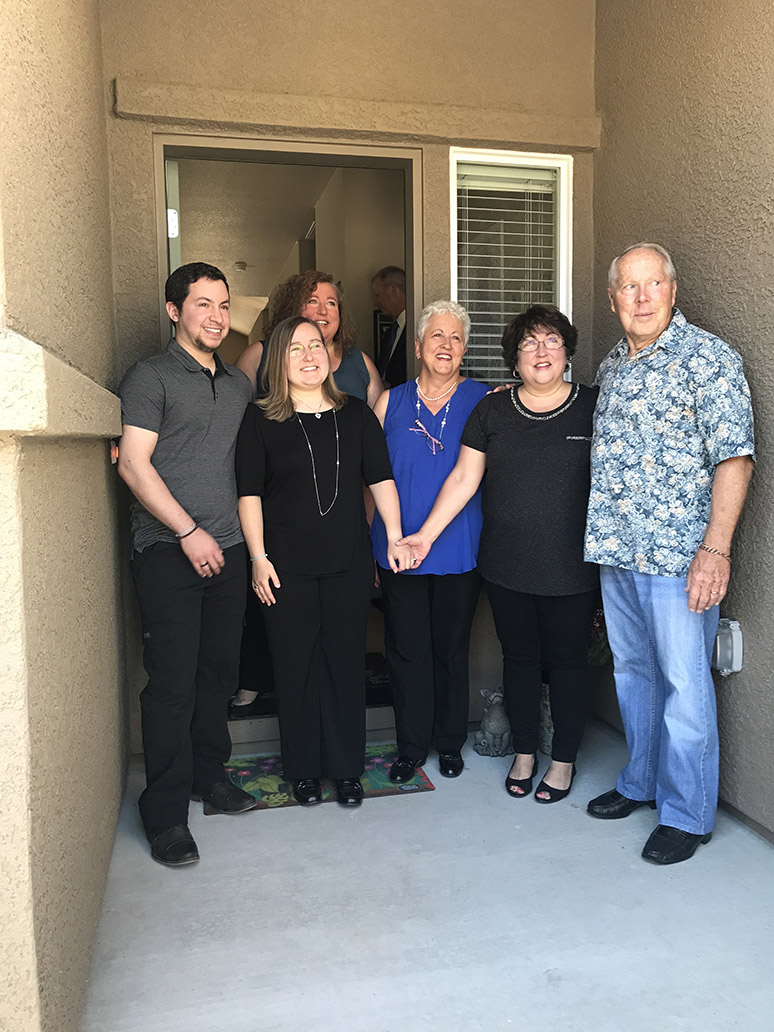 "It's nice having a home base and not moving around all the time," Alexandra says. "This is the first backyard we've ever had so we're busy making it warm and inviting." 
"I was so honored to present our 1000th veteran with a gift from the Nevada Housing Division today," said current NHD Administrator Stephen Aichroth. "They were kind enough to invite us into their home, give us a tour and tell us their story. We look forward to serving the next thousand veterans."