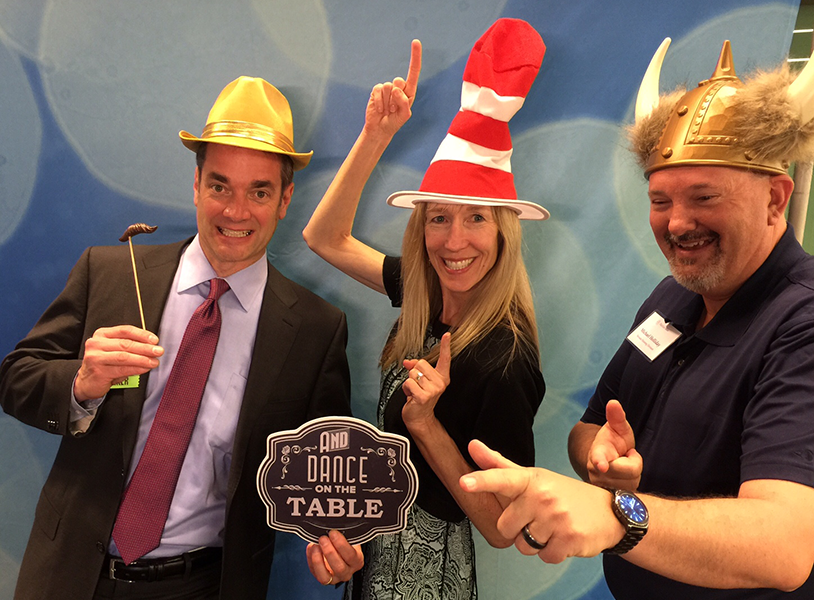 Sure, Nevada Housing Division has given out millions of dollars in down payment money to Nevada homebuyers since our Home Is Possible homebuyer programs started in 2014. Homebuyers love us. And people who hand out awards love us and our #1 affordable housing program.
As a group, we are honored, but as the individuals behind the shelling out of downpayment money, we can honestly say that we love giving money as much as people enjoy receiving it. In fact, we want to highlight some of our rad HIPsters and what they love about life at NHD.
Meet Kelly (the star of the shoot)
Kelly Macdonald is a Mortgage Credit Certificate Specialist. Believe it or not, this isn't her first NHD rodeo. (She was a loan officer with us in the early 2000s, and thankfully came back in 2013. Yeehaw!) Her job was pitched to her as, "helping many Nevada families across the state." No wonder she came back! When asked to name something few people know about NHD, she said, "We are like one big family. We all have different jobs and titles but when someone needs help or is looking for an answer, you pretty much can find it within the staff."
Meet Josie (the fan of the seahawks)
Josie Hatem is a Homebuyer Programs Specialist. Josie says she's a big fan of, "seeing people when they find out they can afford a house and not have to worry about getting a huge down payment together." She absolutely loves telling people what she does for a living—in English and in Spanish. Apparently, it's saying her name that's hard. (See her blooper from a recent NHD video shoot. She's so cute!) And for the record, Josie has admitted to being the one in the Las Vegas office that keeps turning up the thermostat—she's always cold. If you stop by our office and it's uncomfortably warm, be sure to tell to Josie. Please.
Meet The Rest Of The Team
Though we're sure we make it look easy, it does actually take a village to shell out the kind of downpayment money Home Is Possible does, not to mention manage our other homebuyer-friendly programs. We invite you to meet the rest of the team that helps make the magic happen.