'Tis the season to be giving (and sometimes, getting) presents. And if you're new to a home in Nevada — or if you know someone in the process of finishing the homebuying process — you're probably scratching your head trying to come up with something original for the holidays.
If so, we have an idea: fun Nevada-themed gifts! If you know someone new to the state, or perhaps someone who simply bleeds silver and blue, have we got options for you!
Nevada-Themed Gift Ideas
1. A Nevada Ornament
Whether you have a tree bedecked in memories during this holiday season or not, ornaments make a great gift. For those without a tree, an ornament can hang in the entryway, outside in the garden or as a decoration inside the house. And we all know: New homes have LOTS of spaces that need decorating!
How to find: These are commonly found in local specialty shops (call ahead to confirm inventory). Or browse Etsy for "Made in Nevada," and buy local when you can.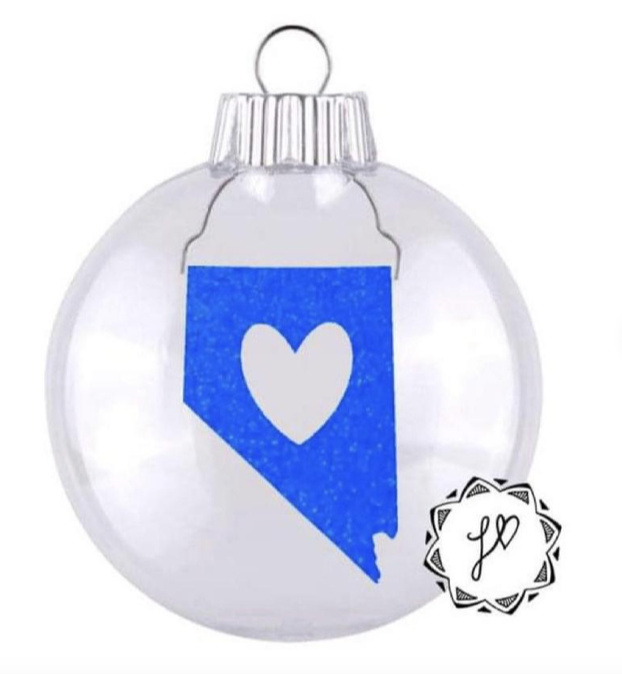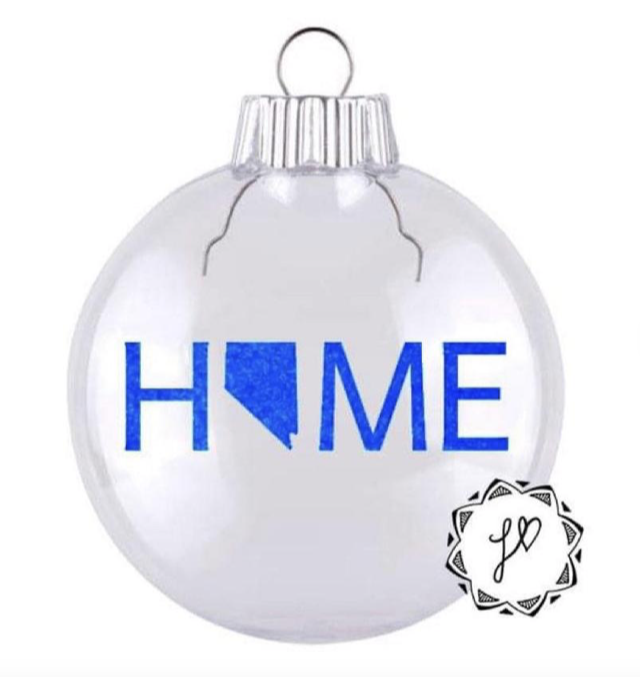 Ornaments above are available here.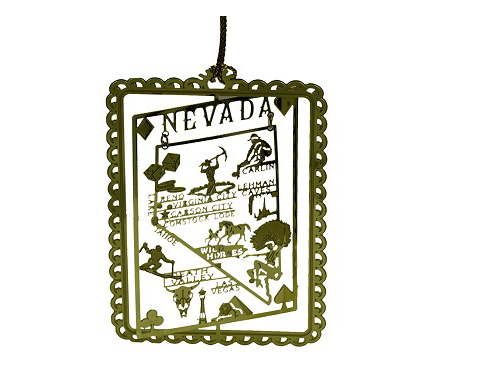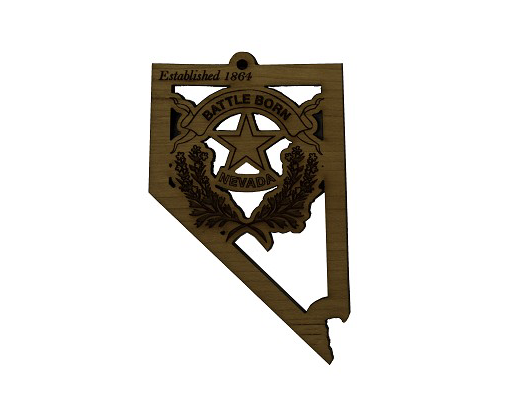 Nevada ornament available from the Legislature Gift Shop here.
Battle Born ornament available from the Legislature Gift Shop here.
2. Nevada Welcome Mat
If you're a brand-new homeowner or buying for one, here's a gift that everyone needs – but few remember until after they've moved in! A welcome mat is typically (and appropriately) a welcome gift. And even if the homeowners already have one at their entryway, there are always other thresholds to consider (garage doors, patio entries, etc.).
Looking to customize it even further? Try a personalized nod to Nevada pride.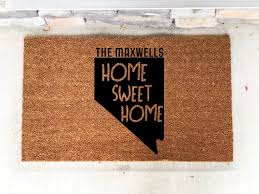 This Nevada welcome mat is available from Etsy. 
3. Nevada Coffee-Table Book or City/State Guide
If the homeowners are new to the region, a book about their specific city or Nevada in general is a fabulous gift idea. Often, these books adorn coffee tables and are founts of inspo for conversation – with the fam or visitors (which we hear we may be able to have again sometime next year).
But even if the homeowners are long-time residents of the Silver State, these books can inspire new ideas for day trips or an even greater appreciation of the place they call home.
There are many titles to choose from. Our recommendation: Start local by searching Google for "independent bookstore" + the city. Then you can browse selections online, or call the store to ask for their recommendations.
4. Gift Card to a Local Small Business
Let's face it: Buying a home can inspire a teeny-bit of stress. So what better way to welcome someone "home" than with a gift card to a local business? New homeowners may not know all the neighborhood haunts, so a gift card for take-out or delivery is a great way to introduce them around! Or go the pampering route by finding a local day spa and gifting a 45-minute massage to ease the stress of moving.  
5. Silver State Art
There's just something about the uniquely iconic shape of Nevada that inspires many when it comes to home décor. You can always find "Nevada" signs and plaques in local specialty shops, often with hearts indicating the general region in which they live.
Nevada is also an oasis for photography buffs, and you can't go wrong with a print or original framed piece from a local shutterbug. Or go more symbolic with local handmade pottery that borrows from the scenic hues of our rich landscape.
Where to find: We love this round-up of places to buy Nevada art on the Travel Nevada website.
6. A Nevada-Themed Gift Basket
Did you know that Nevada producers make cheese, alcohol, cured meats, sauces, nuts – even teas and chocolates! So what better way to welcome someone to their new Nevada home than a gift-basket stuffed with Battle Born brands! Many even come in a special Nevada-shaped basket, which can be used to house succulents or other small baubles after the contents are consumed.
Search "Nevada gift baskets" if you're interested in this unique holiday treasure. And do your best to source these locally, as most gift basket makers in cities throughout the state are able to ship anywhere!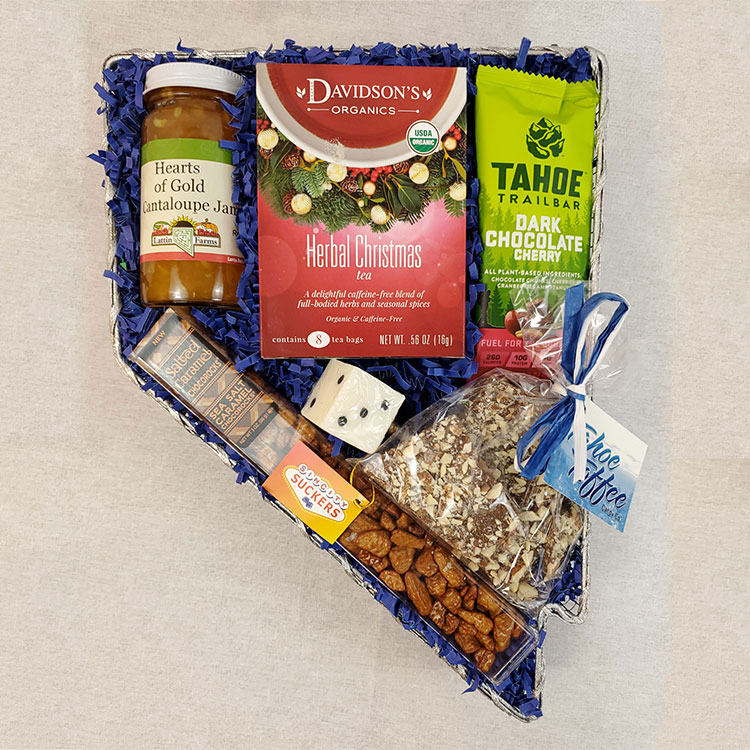 This Nevada gift basket available from the Urban Market.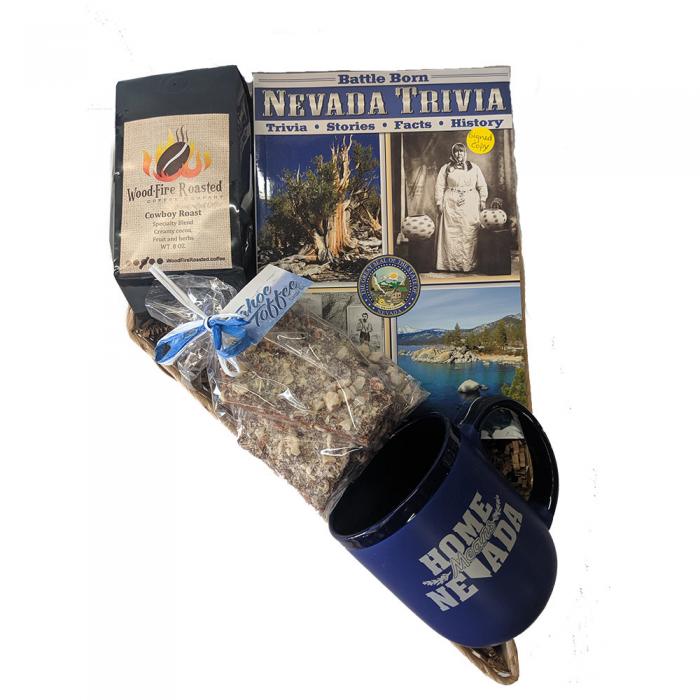 Nevada author's basket from The Flag Store. 
Six ideas down – so many more to go! If you're ready to show your Battle Born pride and just itching to own your own home – so you can receive these Silver State gifts or just enjoy the never-ending gift of homeownership – check out the Nevada Housing Division's Home Is Possible (HIP) programs. They offer bonus money or a reduced interest rate to low- and middle-income Nevadans. Home means Nevada, indeed!