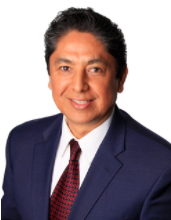 Home Is Possible
Home Is Possible For Heroes
Rustic Properties - S.0175370
801 S. 6th St. Las Vegas, NV. 89101
I have lived in Las Vegas since 1998 and have seen many changes in our great city, here I met my wife and together we have six children, four adults and the other two growing faster than what we would like. And let's not forget our two dogs, Paco and Chica. We have lived in various communities around Las Vegas, North Las Vegas and Henderson throughout these years, therefore I know this city pretty well.
I'm proud to be the Nevada real estate agent of choice for those who want a great experience selling or buying a home. My "clients-first" approach, means that you'll be working with a professional who listens and works hard on your behalf. I represent your best interest and try hard to ensure that you are happy with my service.
My goal is to make the real estate process simple to understand, and for you to have an overall great experience!
Let's Talk!
702-327-0565