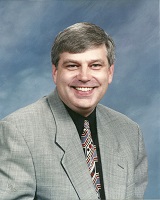 Boulder City
Henderson
Las Vegas
Home Is Possible
Home Is Possible For Heroes
Berkshire Hathaway Home Services Nevada Properties
Carl Leonard BERKSHIRE HATHAWAY Home Services Nevada Properties 3185 St. Rose Parkway, Suite 100 Henderson, NV 89052
I first became a Realtor in 1979 and have enjoyed a successful career in sales and marketing that has allowed my family to live and travel across this great country of ours.
I am the proud father of sons that have served our country in our military.
I have worked for several public school systems including Clark County School District and value the men and women who serve our communities as teachers.
I strive to help families become home owners and live the American Dream. These programs are valuable tools that can help you and your family get into your first home or move into the home of your dreams. This is just a part of why I do what I do and look forward to helping your family achieve home ownership.