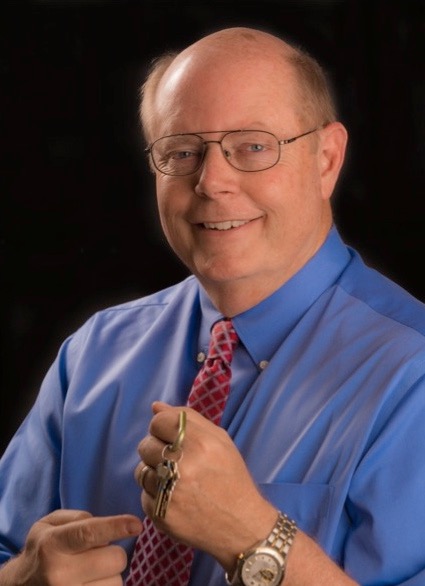 Henderson
Las Vegas
North Las Vegas
Home Is Possible
Home Is Possible For Heroes
Century 21 Gavish Real Estate
6585 High St Las Vegas, NV 89113
Daniel has sold multi million dollar properties and properties listed for $30,000 and everything in-between. He has world class work habits and provides Top service and professionalism - regardless of the price of the property.
Over the last 40 years, he has built a strong real estate knowledge base through several venues. He began by knowing homes inside and out while putting himself through college at Virginia Tech. He worked on residential and commercial re-modeling projects to pay for tuition. After graduating with a Bachelor's of Science, Mr. Richards continued working on the re-modeling/ home building skills he had begun to master over the next 24 years. In that time, he completed 75 Custom Homes and supervised the construction of over $150 million worth of commercial projects.
In 1994, Daniel returned to his original passion - education. He excelled as a science teacher - he lead one of the 10 lowest performing schools in Los Angeles Unified School District to get off probation and meet their 5 year student achievement goals in only 2 years. During his time with LAUSD, Mr. Richards garnered accolades and awards such as Educator of The Year, Grant Writer of the Year, and Community Volunteer of the Year.
Upon retiring from a successful teaching career - in 2011, Daniel and his wife, Linda, moved to Las Vegas - attracted by the significantly lower real estate prices and cost of living. They began looking for properties to purchase and flip, or rent out. They quickly learned that finding a reliable and knowledgeable Realtor who provided top quality service regardless of the cost of the property was a daunting task. This prompted Daniel to obtain his Real Estate Sales License in 2014. Daniel's experience as an investor, builder, custom home salesperson, and educator and his unrelenting work ethic have given him a powerful knowledge base and record of excellent results. Those - coupled with the exciting Las Vegas marketplace have created the perfect opportunity for you to have a top level Real Estate Resource to obtain success in meeting your real estate needs whether you are selling or purchasing. Home ownership is one of the 3 greatest wealth builders available to us. Start investing in your self today. I can help!