We have good news! It's not too late to enter the HIP Gold Games, going on now through September 9. The challenge: it's now more like a sprint than a long distance battle to make the podium. As athletes from all over the world begin to compete in the Rio Games, homebuyers from all over the Silver state are vying for gold, silver and bronze prizes (gift cards)—as if homeownership wasn't enough of a reward.
There are but six Homebuyer Challenges to complete, but the most time-consuming is typically getting loan approval. Here, we'll share tips on how to help the process go as quickly and as smoothly as possible.
Know The Course
Before you even meet with your HIP-qualified lender, you'll want to get your financial ducks in a neat little row. Doug Carling, Senior Mortgage Consultant at Eagle Home Mortgage in Reno, kindly offered up this list of documents to bring to your first meeting with your lender:
 1. A copy of each applicant's driver's license
2.  30 days worth of paystubs
3.  Two years of W-2 statements
4.  Two years of tax returns
5.  Two months of bank statements (all pages and most recent)
6.  Two months of 401k, IRA, money market or other financial statements to be considered (all pages and most recent)
7.  Two years of complete residency history (address, month/year-month/year)
8. Two years of complete employment history (employer, address, contact info, month/year-month/year)
Handy, no?
Doug also offered up some good advice: "Be thorough and be willing to provide any clarification documentation as soon as possible. Your application is basically on hold from the moment information is requested until it is provided."
Gaby D., a HIP Gold Games competitor, would be considered a dream client by Doug's standards. "I had everything my lender requested within 30 minutes to an hour, so it made the loan process go faster," she said. That, and her self-proclaimed competitive nature, may very well explain why she's competing so well.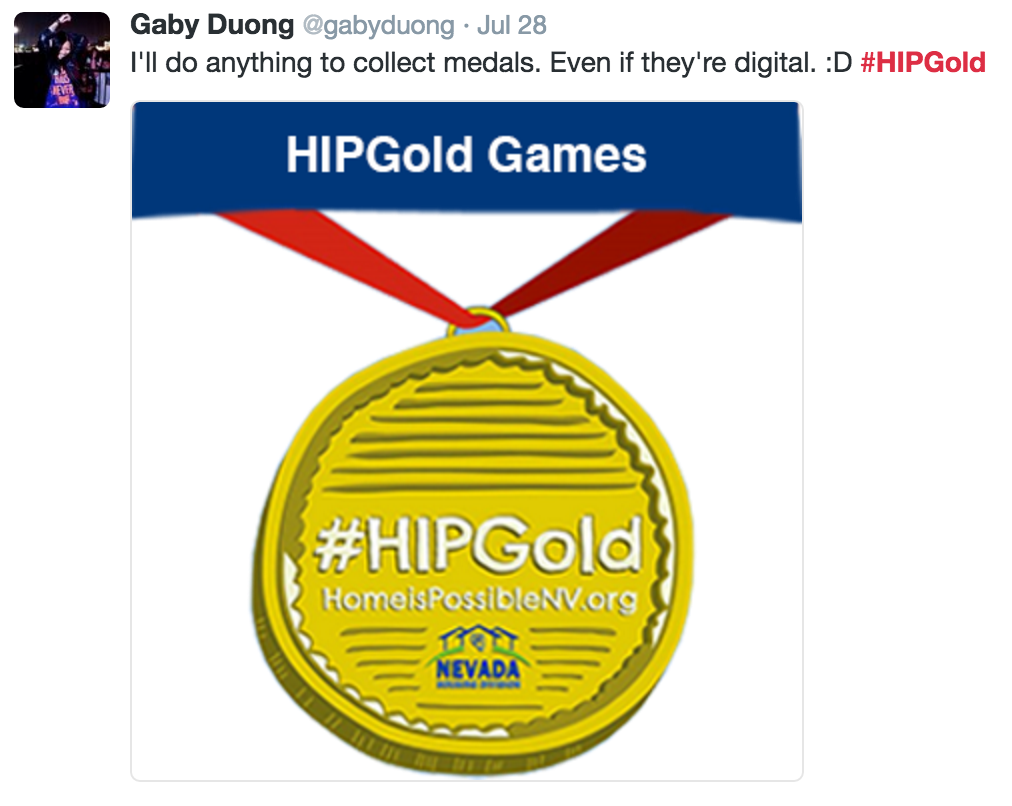 Confide In Your Coach/Lender
Just about everyone has something in their past that they're not excited to share with a near-perfect stranger. Trust us when we say the loan application process is not the time to be shy. Doug echoed the sentiment: "Make sure the information you provide is accurate, no matter what. The underwriters find everything out. You can't just wing it."
Things like credit checks, employment checks, occupancy tests and public records can uncover information that might contradict your loan application, which could be grounds for denial. Work WITH your lender, and remember: no one is perfect, and yet people get approved for home loans every day.
The Underutilized Competitive Edge
Want to shave time off your pace? Of course you do. This is a sprint, after all. One of the best (and most underutilized) ways to shorten the loan approval
process (sometimes by a week or more!) is to get pre-approved for your loan amount. "It prevents having hiccups or bumps in the road during the process," Doug said. "It can help avoid problems that might make the deal fall apart." Be sure to talk to your lender about how to get the ball rolling.
We're Pulling For You!
Lace up your athlete-endorsed sneakers, get to stretching, and then get crackin'! The flame of the HIP Gold Games will be extinguished September 9. 
Questions? Fire away!