Veteran James Bassett and his family were recently given the surprise of a lifetime reminiscent of an episode of "Extreme Makeover" — except without the giant bus, not to mention that the family didn't even know where the house would be located.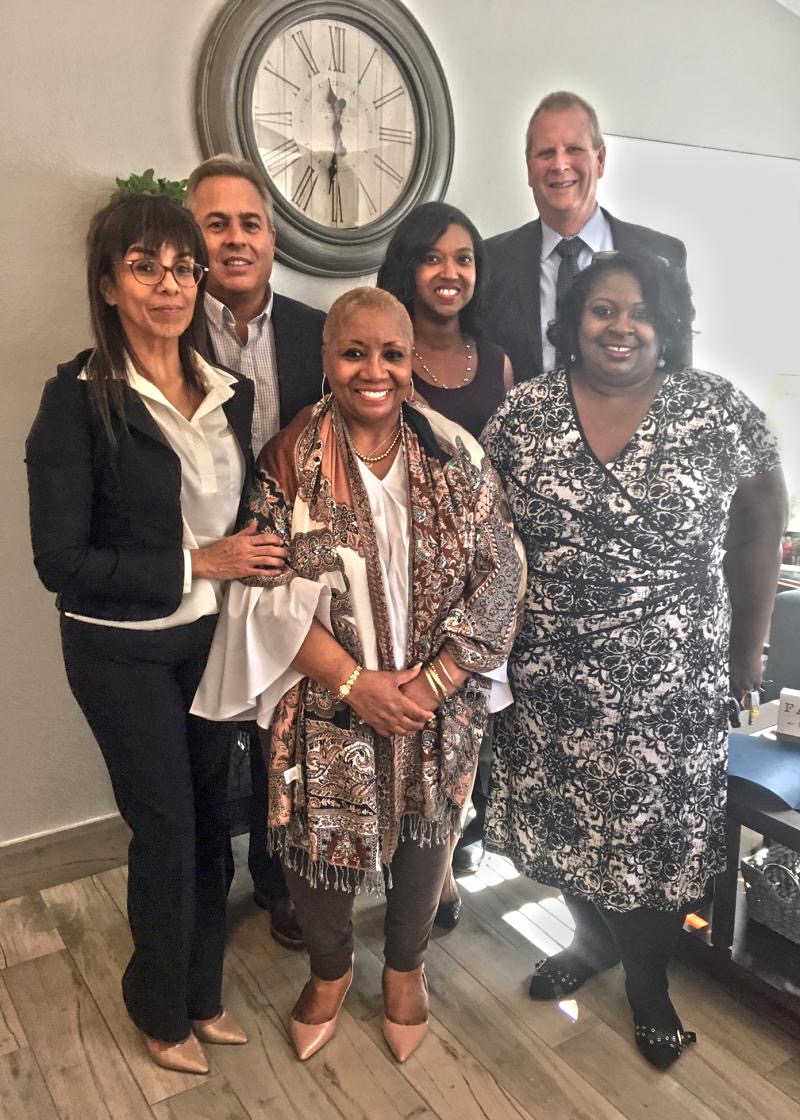 They were handed the keys to a mortgage-free home thanks to a donation by the Veterans Association Real Estate Professionals (VAREP) in partnership with Nevada Housing Division (NHD).
"It was so meaningful to be able to do this for a local hero," said Nia Girma, NHD Homebuyer Programs Specialist, who helped coordinate the donation on behalf of the NHD team.
VAREP's "House a Vet" initiative was developed to give qualified active-military, veterans, surviving spouses, first-responders, and low-to-moderate income candidates an opportunity at homeownership. During the lifetime of the initiative, VAREP has helped thousands of veterans nationwide through their Mortgage-Free Property Donation Program, in which blighted homes are revitalized into bright spots within the community.
NHD secured money in the form of grants for the project, finding a home that needed repairs and helping to rehabilitate it to turnkey condition.
Nia, who project managed the donation from start to finish, says NHD had to work on a limited timeline to make this dream a reality. They found a home to purchase that met the necessary criteria in January of this year, purchased the home in February and then began negotiation on the rehabilitation in March.
"I'm so grateful for our leadership and the entire team at NHD," she said. "It was an amazing team effort. And the work that VAREP does is really quite amazing, as the whole purpose of their mission is to educate people about how VA loans work, dispel myths and ensure more military families use this important benefit."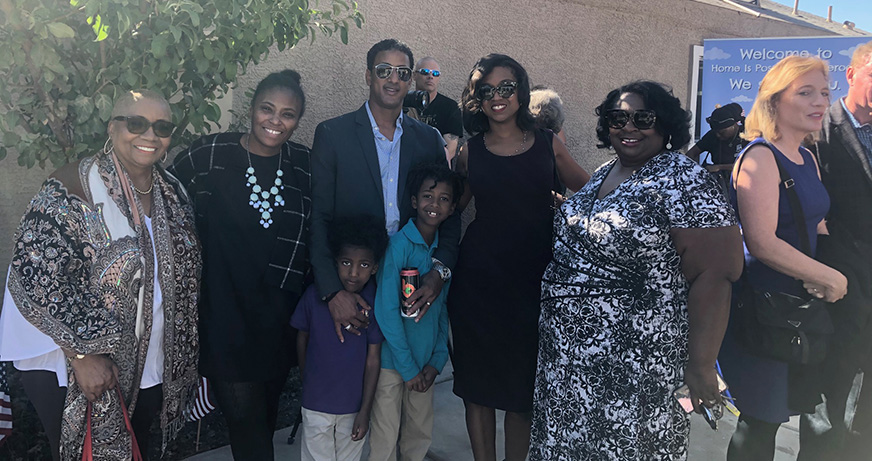 The selected veteran, James Bassett — who served honorably in the United States Army for five years until he was injured during a deployment overseas – was selected in September among many nominees. The selection is based on time served, the family's financial situation and disability, among other factors.
Related: Home Is Very, Very Possible for Veterans, Military Personnel and Surviving Spouses
Though he is no longer active in the U.S. Army, James is now a mentor and peer facilitator in Southern Nevada through the Wounded Warrior Project. His wife Michelle also volunteers for the cause. She spends much of her time supporting the spouses and caregivers of veterans, who have their own unique needs.
James, Michelle and their two kids first saw the home in the big reveal on Nov. 5, in front of many volunteers, Nevada's Governor Steve Sisolak and representatives from VAREP and NHD. Watch the video highlights here.
"We finished the project by customizing it to this particular family as much as possible in about six weeks," Nia said, noting that the family didn't know anything about the home, its attributes or even its location.
"It's all very cloak and dagger, which makes it extra exciting," Nia said. "It's a labor of love, as the volunteers work hard to collect personal touches like pictures to make the house feel like home, while they're also focused on meeting the veteran's physical needs for the space."
Nia says NHD is proud to welcome veterans home in Nevada.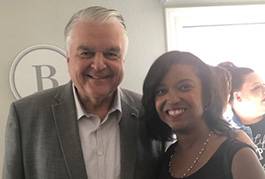 "One of the missions of our state agency is to make Nevada one of the most military family-friendly states in the country," she said. "So we take every chance to let our heroes know this isn't just lip service – we have lots of programs like HIP for Heroes that make homeownership possible."
Related: Celebrating Flag Day with the 1000th Veterans Achieving Homeownership through HIP
"We really are invested in making sure our heroes — these veterans and active duty service members — feel welcome and supported, and we are here to help them re-immerse themselves in society."