As March begins and Black History Month comes to an end, it seems like a good time to talk about the Nevada Housing Division's (NHD) commitment to helping even more African Americans buy homes of their own.  
Owning a home is one of the best paths for working- and middle-class families to build wealth. Unfortunately, only 43 percent of African Americans owned homes in 2017, according to an annual report from the Joint Center for Housing Studies of Harvard University. In contrast, 72 percent of whites did, a gap that has mostly widened during the past three decades. This is one of the reasons we have made it our priority to educate all Nevadans about how to purchase a home, and also to help with down payment assistance.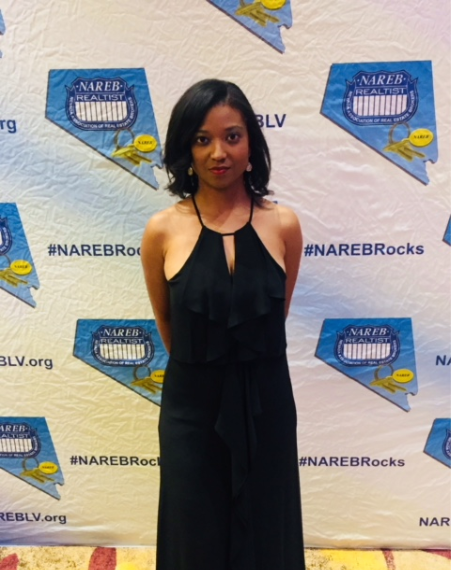 NHD Homebuyer Programs Specialist Nia Girma has been extensively researching this issue, developing ways to best get the information out to different audiences throughout Nevada.
Our Affordable Housing Advocate, Dr. Mae Worthey-Thomas, Ed.D, is also assisting with these efforts. The Affordable Housing Advocate position was created by the Nevada Legislature during the 2017 session to forge a more strategic partnership with affordable housing clients and housing stakeholders, and Dr. Worthey-Thomas was appointed NHD's first Affordable Housing Advocate in November 2017.
Dr. Worthey-Thomas serves as the NHD liaison to help affordable housing residents resolve housing concerns and also navigate Housing Division programs. She also works with housing providers and residents to build a more congenial relationship to make housing communities a comfortable place to live. Additionally, Dr. Worthey-Thomas conducts community outreach to develop partnerships with housing stakeholders to tackle issues related to housing affordability and homelessness.
Gathering Information
In late January, Girma attended the Nevada Association of Real Estate Brokers (NAREB) gala, where the top 20 real estate professionals in Las Vegas were honored. The event featured keynote speaker Rushia Brown, a former WNBA player and philanthropist, and Loan Depot Sales Manager Mosi Gatling was installed as the new president. In addition to real estate professionals, the event was attended by dignitaries such as Congressman Steven Horsford, Clark County Councilman Lawrence Weekly and executive members of VAREP.
"This organization was formed before African Americans were allowed to join, so it was especially gratifying to see Mosi elected president and have the event attended by so many African Americans," Girma shared.
Girma celebrated Valentine's Day by attending Breakfast with a Brookings Scholar, which was co-sponsored by the UNLV Honors College and Brookings Mountain West, and featured Dr. Andre Perry, a Brookings David M. Rubenstein Fellow in Metropolitan Policy. Perry's research focuses on race and structural inequality, education, economic inclusion and particularly the valuable assets worthy of investment found in majority-black places and institutions in America.
As part of the conversation, Dr. Perry shared data on how homeownership is different for African Americans. "In addition to having a lower percentage of homeownership for African Americans, property values tend to be lower in African American communities," Girma explained. "This led to a conversation about what we can do to combat this, and a lot of this goes back to establishing epicenters where people can work, shop and congregate."
Education and Outreach
Through Girma's efforts, NHD has partnered with the Urban Chamber and NAREB to host informal get-togethers and luncheons with a goal of finding out what barriers are stopping Nevadans from homeownership and also sharing information about NHD programs. Girma is now representing NHD in an advisory role for NAREB.
"We're getting the information out to potential homeowners, but also real estate agents and lenders, so they can share it with their clients," Girma shared.
As part of these efforts, NHD is partnering with Clark County Councilman Lawrence Weekly to host a half-day seminar in Las Vegas in April. It will cover topics including credit repair strategies and expertise, choosing the right real estate partners, navigating the world of financing, down payment assistance programs, and much more. Professionals from different aspects of the home-buying process will be at the seminar to help those interested in purchasing their own home.
"We hope to have a large crowd that we'll be able to break into groups to talk about our programs, how people qualify and what they can be doing now to plan for homeownership later," Girma explained.
Moving forward, NHD will be building on these efforts by hosting (at least) monthly homebuyer workshops in local community centers, churches and rec centers. If you're interested in hosting a housing workshop for your organization, please contact Nia at jmgirma@housing.nv.gov.
Please check our website and Facebook page for updates on where we'll be presenting this month and into the future. And let us know your thoughts on what else we can be doing to get even more Nevadans into homes of their own!