It might surprise you to hear that today's manufactured homes offer options like granite countertops, hardwood floors, Jacuzzi tubs, multi-story and Energy Star ratings. Boy, do we love a good surprise!
Given the housing shortage, now's the perfect time to take a(nother) look at reasonably priced, astonishingly stylish manufactured homes—that just so happen to qualify for our Home Is Possible homebuyer programs. To get the inside scoop on these chic, affordable abodes, we sat down with Leo Poggione, owner of Craftsman Homes in Reno, Nevada.
Meet Leo, Learn Lots
Our convo with Leo went a little something like this:
NHD: From purchase to move in, how long does it take to build a manufactured home?
LEO: Typically, the factories can produce a manufactured home in four to six weeks. It usually takes about two weeks to finish the installation on site.
NHD: Wow! That's super speedy.
LEO: Yep. That said, the factories have a bigger backlog than ever before. The entire West Coast has been hit with housing shortages. Between that and the sharply rising costs of site built housing, the demand for manufactured homes is growing, so the ballpark numbers I just shared may change.
NHD: Can you compare the quality of a manufactured home to a site built home?
LEO: The materials used in the quality homes we sell are almost exactly the same as site built. People who haven't seen a manufactured home in awhile are shocked at the quality and the flexibility in floor plans.
NHD: What's the size range of manufactured homes these days?
LEO: Our biggest model is 3,348 square feet but we also have tiny home models as small as 420 square feet. 
NHD: Cool. Speaking of cool, what are some upgrade options the average buyer may not be aware of?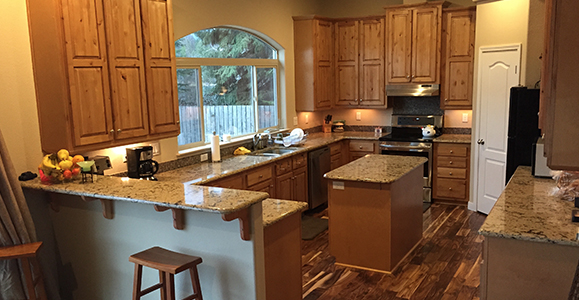 LEO: Granite and quartz countertops, stainless steel appliances, tile and glass showers, hinged roofs for steeper roof pitch, and exterior dormers, just to name a few. In the housing downturn, just about all upgrades disappeared. Now that manufactured homes are seeing consistently higher appraisals, the upgrades that people want have returned to the marketplace.
And of course, there are energy efficient options. Our customers frequently come back after they move in to brag about how low their energy bills are. Even our non-Energy Star models are very efficient.
NHD: Lastly, where in Nevada can an owner or developer place a manufactured home?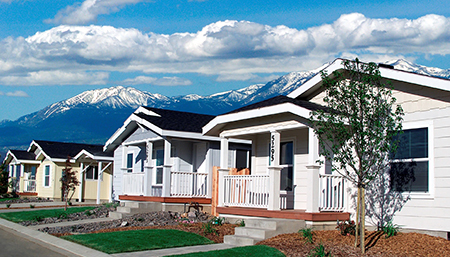 LEO: Nevadans have tremendous flexibility on where they can place a manufactured home. The State of Nevada passed legislation about 15 years ago that eliminated the zoning restrictions for manufactured housing. Therefore, if a lot is zoned for residential use, a manufactured home can be placed on it—unless there are CC&R's that prohibit it.
Don't You Just Love A Good Surprise?
Surprises like the ones above are most welcome, especially in Nevada's current housing market. Want even more? Check out Craftsman Homes' Top 10 list. Then find a HIP-qualified lender and real estate agent. They can help you get thousands of dollars in bonus money for a down payment or closing costs—no matter what kind of house you want to call home.