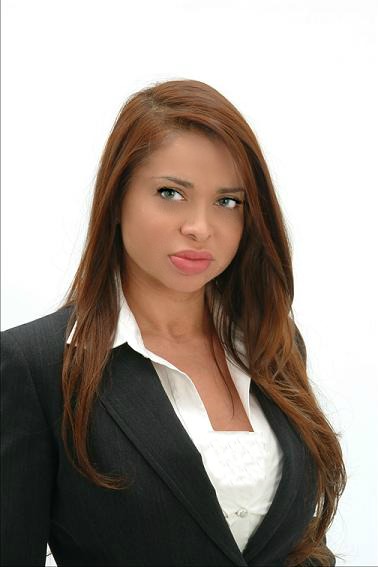 Home Is Possible
Home Is Possible For Heroes
Mortgage Credit Certificate
Resolution Realty-team Aguilar
2879 St.Rose Parkway #201 Henderson NV, 89052
(Traducción al español a continuación.)
Thank you for taking the time to read my profile. I have been working as Real Estate agent in Las Vegas for 10 years.I am a certified agent for the "Home is Possible Program". I also work with my husband and have formed Team Aguilar, since the beginning. Together we have helped thousand of families find a place of their own. Soon after the down turn market of 2008, we worked very hard to find successful solutions for many folks looking to keep their home or locate a new place. As a call to action the state of putting forth laws and programs to help the local housing market that was devastated at that time. Since then, with the introduction of the Down Payment Assistance Program(DPA), many of our buyers have purchased homes with little to zero out of pocket in their purchase of their home. We as a family place ourselves in your family shoes. We know how important it is to want to go through a program such as this and find someone that can truly make it easy as possible. We help walk our customers with step by step planning and explanation of the process. We work with lenders that are approved with the DPA. Our biggest success is our ability to be available to our customers when ever they may have questions, day or night. We don't keep banker hours. We know this a 24-hour town and their many folks working different hours. Communication is the cornerstone of our longevity and success. Even if you feel your credit is not good now, we still can help. We can show you and your family solutions that bring your credit scores up to help get you folks qualified. If you have questions or were wondering how if you can qualify, we are here to help. Thank you.
Emma Aguilar -Realtor
Resolution Realty- Team Aguilar

Gracias por tomarse el tiempo para leer mi perfil. He estado trabajando como agente de bienes raíces en Las Vegas durante 10 años. Soy un agente certificado para el programa "Home is Possible". También trabajo con mi esposo y me he formado Team Aguilar, desde el principio. Juntos hemos ayudado a miles de familias a encontrar un lugar propio. Poco después del mercado de turno de 2008, trabajamos muy duro para encontrar soluciones exitosas para muchas personas que buscan mantener su casa o buscar un nuevo lugar. Como un llamado a la acción el estado de poner adelante leyes y programas para ayudar al mercado de la vivienda local que fue devastado en ese momento. Desde entonces, con la introducción del programa de asistencia de pago inicial (DPA) muchos de nuestros compradores han comprado casas con poco a cero de su bolsillo en la compra de su casa. Nosotros como familia nos colocamos en sus zapatos de la familia. Sabemos lo importante que es ir a través de un programa como este y encontrar a alguien que realmente puede hacer lo más fácil posible. Ayudamos a caminar a nuestros clientes con la planificación paso a paso y la explicación del proceso. Trabajamos con prestamistas que están aprobados con la DPA. Nuestro mayor éxito es nuestra capacidad para estar disponibles para nuestros clientes cuando puedan tener preguntas, día o noche. No guardamos horas del banquero. Sabemos que esto es una ciudad de 24 horas y sus muchas personas trabajando horas diferentes. La comunicación es la piedra angular de nuestra longevidad y éxito. Incluso si usted siente que su crédito no es bueno ahora, todavía podemos ayudar. Podemos mostrarle a usted ya su familia las soluciones que traen sus puntajes de crédito para ayudarle a que la gente calificada. Si tiene preguntas o se pregunta cómo puede calificar, estamos aquí para ayudarle.
Llamanos 702-449-3944 ,Gracias.